What would you think if I say you can launch your B2B2C eCommerce Platform in just 2 week's time? Yes, you definitely can! In this blog, am going to brief you about the detailed actionable steps to launch your B2B2C eCommerce Platform.
Detailed Guide to Create a Revenue Generating Ecommerce Website.
Earlier, Starting a B2B2C Ecommerce Business required a lot of effort, time, and money. But with digitization at its peak, you don't need to spend time and money on setting up a brick-and-mortar store for your Retail Business. Everything from purchase to shipping has changed to online. Moreover, the Covid-19 has boosted the online purchase of goods and services exponentially. Let's take a deep look at how you can launch your eCommerce Business in less than 2 weeks from today.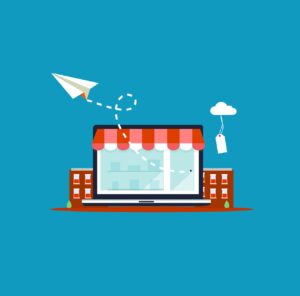 Detailed Steps to launch B2B2C eCommerce Platform:
1. Identify a potential product to sell.
Your eCommerce business revolves around the product that you are trying to sell. Choose a potential product that you think people will go crazy about. It should be in such a way that people find purpose and easiness in using it. Carefully analyze what you would love to offer to people. Now that it is done, you are ready for the next step.
2. Do market Research.
So, Are you ready with your product idea? Now is the time to do research on your Idea. Look for competitors who are offering the same product that you are trying to offer. Focus on what people find interesting in their products. Do deep research on your Competitor Base or who you think could be your potential competitors in the future. Then, look for people who would manufacture these products at an affordable cost for you. The quality of your product matters a lot so do detailed research on manufacturers who would give you the best.
3. Build your Brand.
I believe you are ready with your product and market research. Let's now dive into building and setting up your Business. Make a proper Business plan. Prioritize your thoughts and ideas and bring them to a structured form. Then, Craft a detailed plan as to how you will reach out to customers and convince them. Consequently, Build Your Brand. Finalize an appropriate Brand name and Logo that's relatable and attractive.
4. Build your Online Store.
The next important step is to set up your Online Store. Choose a domain that best suits your brand. After that, start building your eCommerce website with the proper structure. Add products with understandable and relatable images, videos, or animations. You got to have your web visitors covered with highly secure Payment Integration, attractive eCommerce web design ideas, and catchy offers. Moreover, effective SEO techniques will help you target your potential customers by providing more analytics about your website and visitor behavior. You can now easily grow your online business.
Check out our recent Online Store for Computer Hardware.
5. Launch and Maintenance.
Finally, we are ready to launch our Store to the world. Now that you have launched your site people will start knowing about your brand. In addition to it, you will start receiving online orders for your products. So, you need to start updating your site every now and then to provide a user-friendly experience for your visitors. Besides that, your site should be bug-free, attractive, and must accommodate changing market demands.
Finally, you have successfully launched your eCommerce Business to people. Launching an E-commerce Business nowadays is not as hard as to how it used to be. With the right idea, the right market, and the right technical guidance you can easily launch your E-commerce Business in less than 2 weeks. For any technical assistance contact us, we are here to guide you throughout.
If you haven't seen our Free Detailed Guide to Build a Revenue Generating E-commerce Website, Sign Up and download Immediately. We have some really exciting successful tips and tricks out there.