Every Retail Business in this World have problems like Accounting, Marketing, Deal Conversion etc. We have a great team that helps Businesses Achieve that your Business Needs. We help all type of companies to flourish well. But our main Target is to help the Retailers Business get good Profit and create a Great Business which in turn improves the Country and other People's Life.
We are proud to Introduce Our First Product Chamaka Lecit
Why Retail Business?
Every Retail Business in this world puts in some investment believing that their business will achieve great heights but due to some factors some companies are not able to achieve it . We at Chamaka help them to achieve it Easily with minimal investment on softwares and other technical requirements.
This product is mainly focused on helping all the small to medium business to connect with Other businesses and manage their Accounts , Create GST Bills, GST Template for Outstanding that needs to be paid to Government without the need for an External person to Review your ACCOUNTS.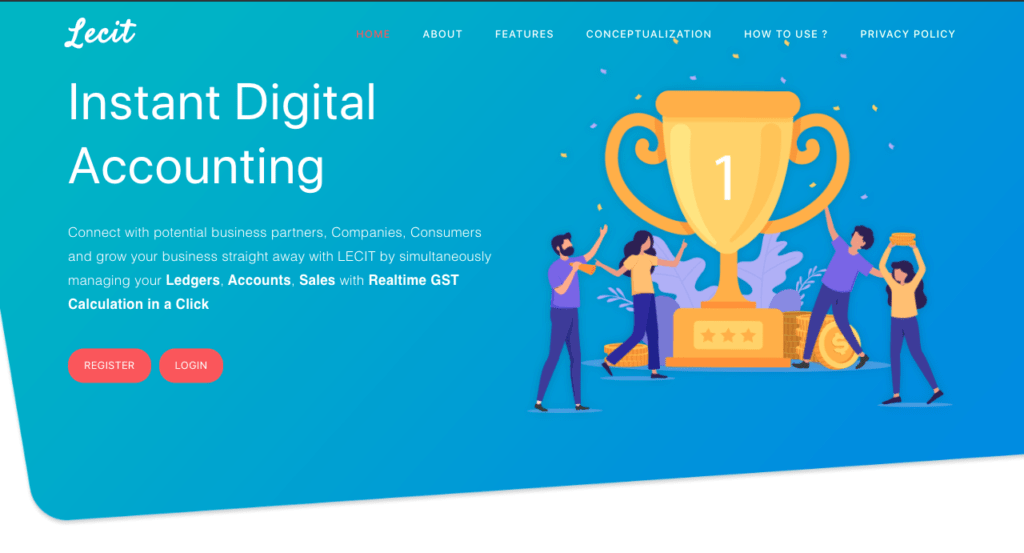 Our Product Features :
User Friendly
Free
Reliant
Engage with Customers
Manage Ledgers
GST bill Calculation
The above mentioned are some of the features that LECIT is great at. We are a very keen and prompt in updating our site according to the Customers and the Local GST Laws.
All Companies require an Auditor to file their GST every month which is a recurring liability for companies . But with Chamaka's Lecit you can create your GST Outstanding's in a single click. That's the magic of Chamaka's Lecit !!