Truly, Every Business around us is driven by advanced technologies in this highly competitive world. Technology has proven to be a great aid in building and running a business. We have the strongest power to do things easily without wasting much time and effort. That is the magic of technology. Certainly, any kind of business needs accounting. In earlier days, people used to manually account for their business. It would cost them all of their money, effort, and most importantly time. Having customized accounting software for your Small Business is going to give you incredible profits. To illustrate, Let's see how a dear client of Chamaka has benefitted from a Simple customized Accounting Software made for Small Businesses.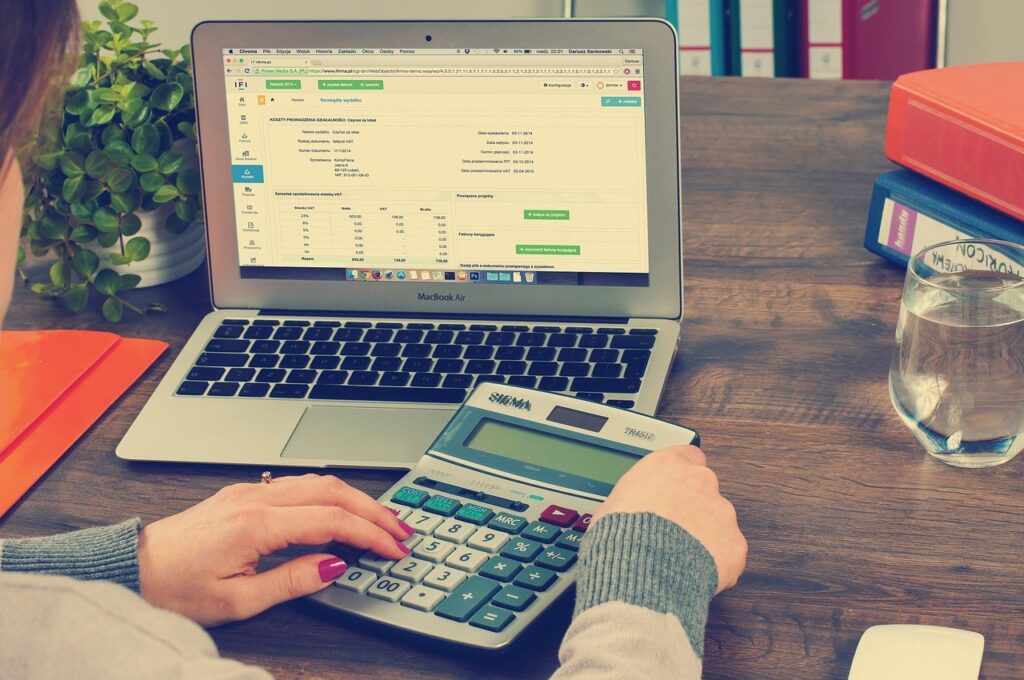 What problem did they face using Generic Accounting Software?
For a long time now, people have always been fascinated by ready-made software products in the market. Likewise, for accounting also people have always chosen a readily available software product. This may have worked for many big companies in the market. But certainly, it doesn't work for Small Businesses. Let me tell you how? Many big companies have the money and power to hire more people just to take care of accounting. Training for these people is given by these product experts just to make them understand the product. Truly, this is not easy for Small businesses. We found one of our clients struggling to manage their accounting despite having a popular ready-made software. But why? Let me just break it down for you.
1. Truly, Small Businesses do not have enough money to hire an Accounting Person to use the Ready made Product. These off-the-shelf products are not always easy to use by anyone and everyone.
2. Furthermore these accounting software products aren't easy to understand by the common man. Understanding the product needs a lot of accounting knowledge.
3. Above all, the amount of excessive features in the product just add to the existing confusion.
How did a Customized Solution solve the above problem?
In a word, customization is the new solution to all problems. People will not have any problem if all their products and services are customized. Similarly like any other company, even our client faced a lot of loss, confusion, and uncertainty. On one hand, they really didn't know how to proceed further. On the other hand, they couldn't leave it too. Here is where we proposed them with an ideal solution. It was to go for a Customized Accounting Software made just for them according to their business needs. It does not have irrelevant features which add to a lot of confusion. Moreover, with customization comes more clarity. Even a common man could do accounting without having extensive knowledge about the same. This significantly proved to be one of the major welcome moves.
Additionally, The organization could now even take reports just according to their needs. In fact, this really helped in making critical decisions at the right time. In the end, this made them really independent and they felt more powerful.
What Features did we offer them?
To illustrate the most important of them:
1. User-Friendliness – The ability to use the product by anybody and everybody without demanding to have an exhaustive knowledge of accounting.
2. Security – Also, With advanced security updates and firewall blocking all financial data related to the company was secured effectively.
3. Integrated Invoice Generation – Moreover, the ability to generate invoices in a format that reflects the identity of their brand proved to be very effective.
4. Automatic Calculation – The powerful ability to calculate automatically helped them save a lot of their calculator time. Now they were able to concentrate on more important things or relax for some time.
5. Customized Reporting – We backed them with AI-based customized reports that gave them real-time analytics of their products, stock movement, peak times, etc.
6. Storage of existing data – Now they didn't have to type repeated things again and again. With our ability to use advanced technologies they just had to enter data for the first time and then the magic happens. Just select and bill.
To sum up, we got them covered with everything a company needed to manage their finances. Indeed we offered them more customized features which were loved by them. Hence, to know more about the features that we offered them, do contact us for a free demo. We are really happy to help you with it!
What do they feel about the Accounting Software made for their Small Business?
Currently, The Customized Accounting Software developed exclusively for them significantly proved to be successfully working for them. Equally important is their ability to cost cut their expenses by managing accounts by themselves. Similarly, they became more independent without having to depend on another person to manage accounts. In the last 5 months, they have seen a significant boost of about 57% in their productivity and revenue. Above all, A clear picture of how their organization is heading in terms of finance has pushed them to make important changes at the right time.
Conclusion
Of course, Such is the power of Customization and Personalization. In working with companies in Diverse Sectors we have found out that Businesses are still struggling to collate Financial Data. If this is something your business is also struggling with don't hesitate to Contact Us. We have some really Amazing Ideas that might help. Spare a few minutes to take a look at our other Personalized Services. If you feel our services fit your needs then do definitely Contact Us.