Operating and running a retail store is never too easy. It demands for efficient administrative and management skills. Moreover, these skills are not just enough to manage data and put together everything. As a result, there is always a compelling need for a secure POS ( Point of Sale ) System to manage all data in and out. We at Chamaka Infotech have been working on one such End-to-End POS System for the past 6 months. It is for a Book Store to manage its entire process of administration in an efficient and cost effective way. Now, lets look at what we offer to Retail Book Stores in our Point of Sale System.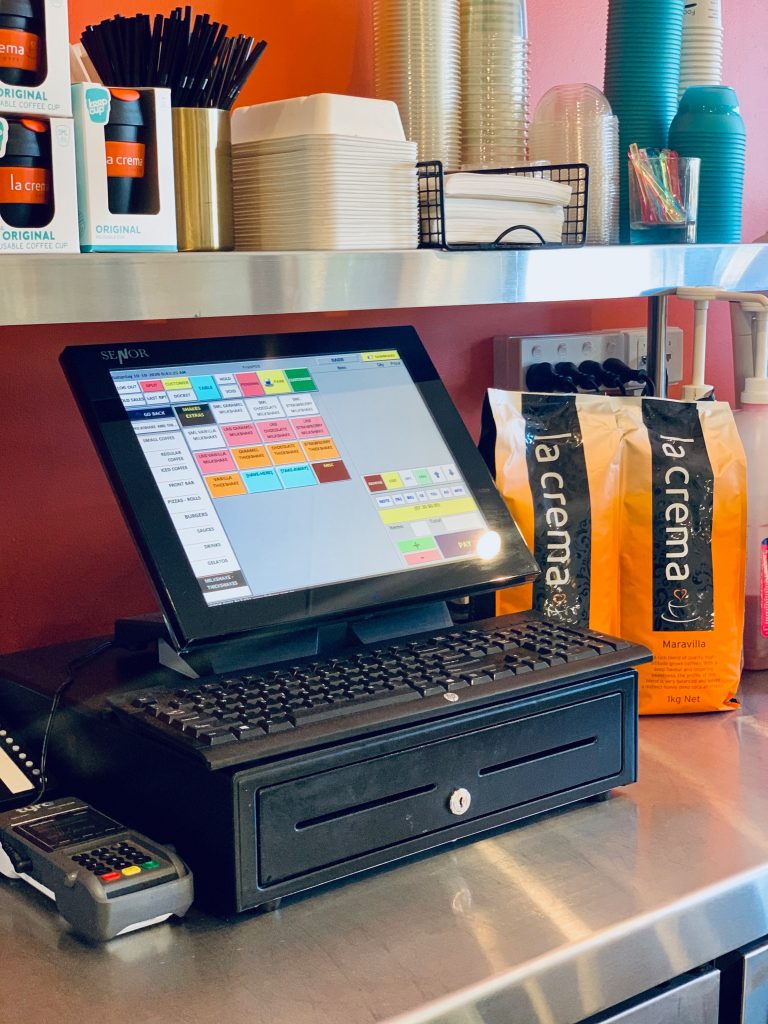 What is a POS System and Why do you need it?
A POS is a place where a customer completes their transaction to purchase a product from you. The supplier calculates the amount owed by the consumer and the consumer makes payment through any of the payment method( like Cash, Credit Card, Debit Card etc.)
Point of Sale System is the central component of your retail business. In addition, it acts as a simple product management software which helps you track and update your products regularly. Also, Prices of the products are directly associated to each product code. This makes it easier to manage inventory, change prices, control stock and much more.
CBMS – Chamaka Book Management Software
With a lot of effort and research, Chamaka strives to ease work of Book shop Owners/ Retailers, Publishers and Distributors. Moreover, the software has been developed taking into consideration all the problems that a Book Related Business faces. Truly, our diverse user friendly modules takes care of managing every single action in a more
organized way.
Features of CBMS POS System :
Firstly, generate Customized Invoice according to your brand
Secondly, capture payment details such as cash, cheque, card etc.
Quick and Easy Stock Management
Equally important is Billing
Customer and Supplier Data Management
Single software to manage your accounting, inventory and POS billing
Wide range of useful customized business reports
Amounts receivable and payable management
Barcode Scanning to retrieve details
Manage return of stocks easily
Automatic Calculation of taxes and total based on HSN Code.
On the whole, we have built the POS System to cover all the important features that is needed for smooth running.
Modules of CBMS
Inventory Module – Ability to manage inventory starts by adding the books and its details in the Item Master. This helps to manage all books an its associated details at a single place.
Inward/Purchase Module – Allows you to log in purchases made from various Suppliers/ Vendors in an effective way. Moreover, here is the place where stock addition takes place.
Purchase Return Module – You can now easily return books to suppliers which are not moving in stock based on the supplier and date of purchase. In this way will have a clear picture of old stocks and handle it much better through our POS System.
Cash Bill/ Sales Module – In brief, this module allows you to bill customers for the books they have chosen to purchase. Easily log in the type of payment method. In Addition, your total gets calculated automatically after taxes and discount. Also, on submission the corresponding bill gets generated, stored and printed instantly.
Sales Return Module – You can now easily accept return of books from customers based on their bill number. Hence, In this way you can easily accommodate and manage returns of books.
Proforma – Equally important is the ability to make a preliminary estimate of quotation for the books intended to purchase.
Reporting Modules – The most important part of any Book Store is to check for summary reports of collection and stock at the end of the day/month. In Addition to it, we also have incorporated many other report modules which helps you get a grasp of how your stock is moving in Inward and Cash Bill.
Security Modules and Login – Easily add users to access this software securely in a most effective way. Accordingly based on the user addition, login setup for each of them gets done automatically with their credentials.
And much more…
Benefits of Using CBMS
On the whole, CBMS POS System developed by Chamaka has a wide range of benefits. Here is why you should try it at least once.
-> Highly Secure
-> Extremely Cost Effective and most importantly rich in functionality
-> Can be deployed in Cloud as well Local Machine
-> Easy and Quick Data Recovery and Backup
-> Simple and User Friendly
-> High and consistent operating speed
Conclusion
To conclude, a POS System is a must need for any Retail Business. In the same way, Chamaka has developed this POS System for helping Retail Book stores to help organize their business. On the whole, we have covered a wide range of modules and there are other modules as well like Credit Bill Module, Bill viewing Module and much more. On the other hand, you can also schedule for a free demo with us in which we will walk you through the entire software in less than 20 minutes.
In Addition to it, we also help customize the existing software with changes you prefer. So, don't hesitate to Contact us, we are just a ring away.
Finally we also thought a detailed documentation of all the features would help you get a better picture of the software and hence here it is. Fill the form and instantly get access to the detailed documentation.